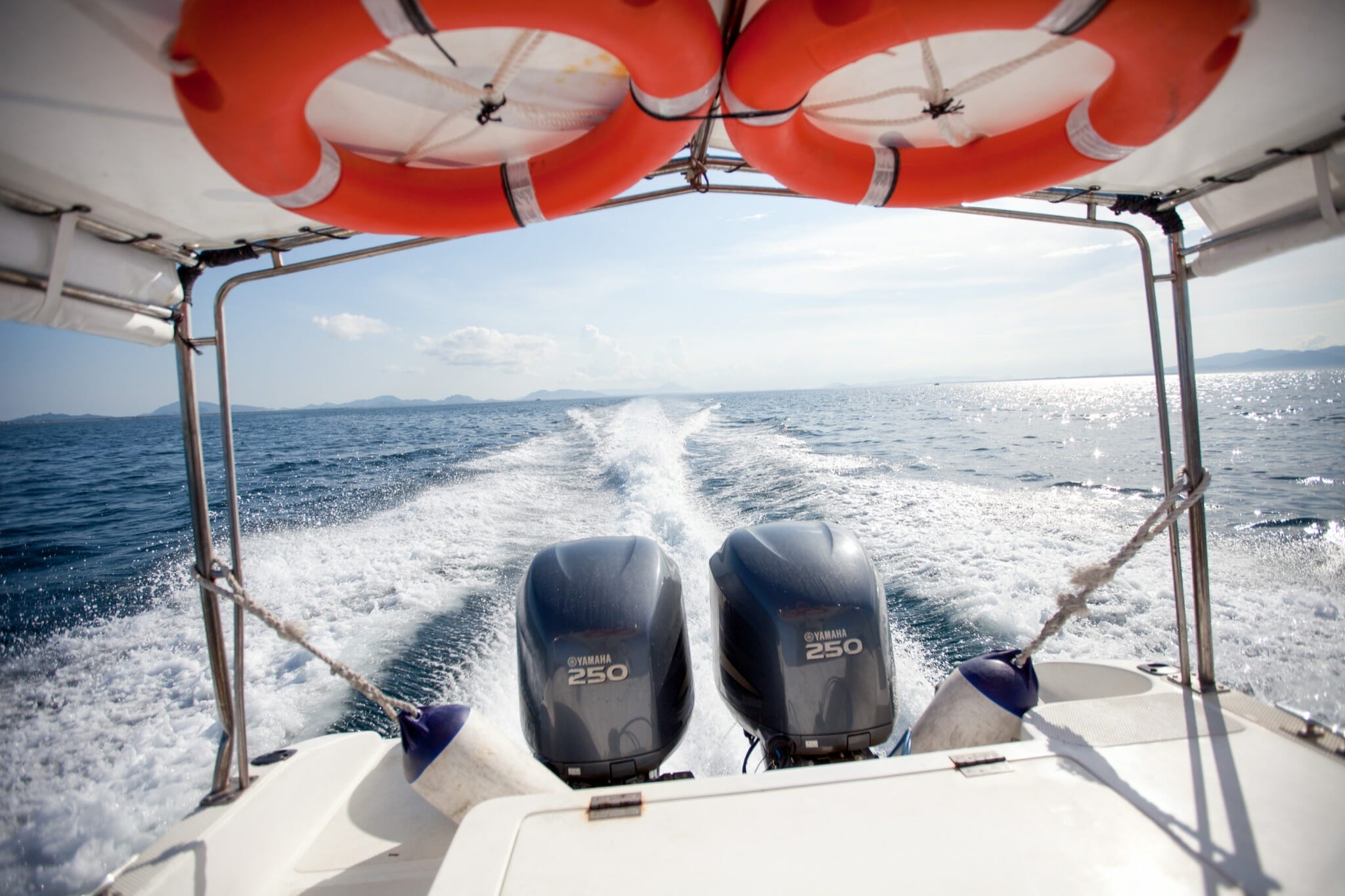 Pom Pom Island Resort is around 45 minutes by boat from Semporna, Borneo's coast; it has rich tropical vegetation and is surrounded by white sand and the turquoise waters of the Celebes Sea. It is on part of this beautiful island that Pom Pom Island finds it home.
This little atoll, which takes about an hour to walk around, is often a shelter for both Green and Hawksbill marine turtles that during the night return to the beach to nest. During your vacation, if you are lucky, you might witness the hatching of the eggs and release of baby turtles to the sea.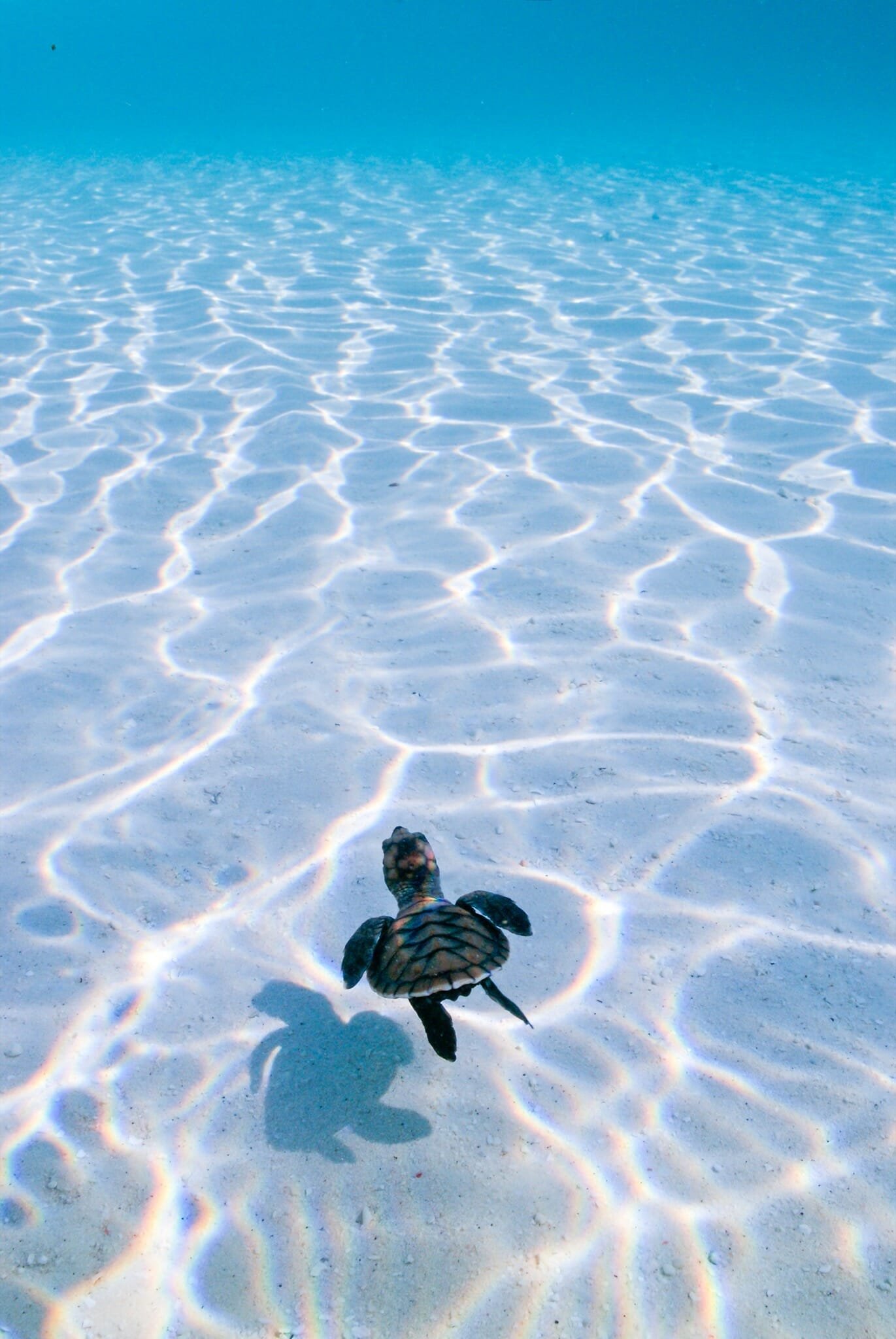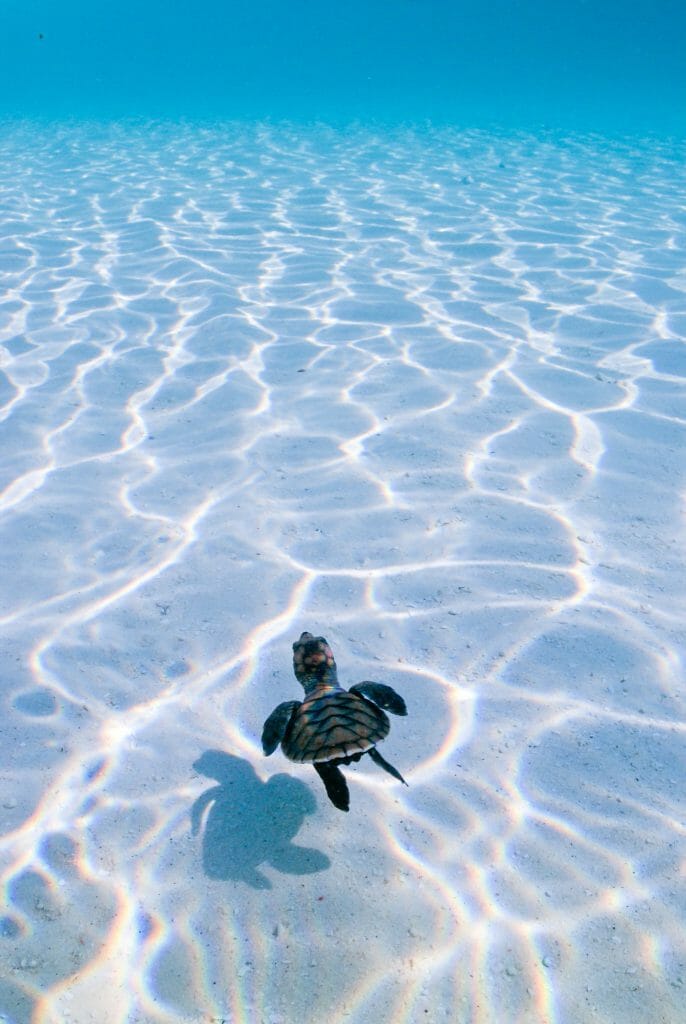 Climate
The Malaysian climate is tropical with yearly temperatures between 25 and 33 degrees Celsius. Climate at Pom Pom is usually sunny with sea breezes. We occasionally get some rain during the south-west monsoon from June to August and north-east monsoon from October to December. Lately the climate has changed and therefore we can't exactly predict much. The climate in an island is usually warm and windy.
Travel Seasons
Southeast Asia has four different seasons; the Northeast monsoon from November to March has steady winds from the north or northeast. These winds bring typhoons and other severe weather to some areas. The East coasts of Southeast Asia get heavy rains while the West coasts are usually dry and comfortable.
The Southeast monsoon is from May to September, bringing a steady flow of gentler winds and drier weather to the South while the North West experiences rains and overcast weather. There are also two inter-monsoon seasons when the winds are usually light.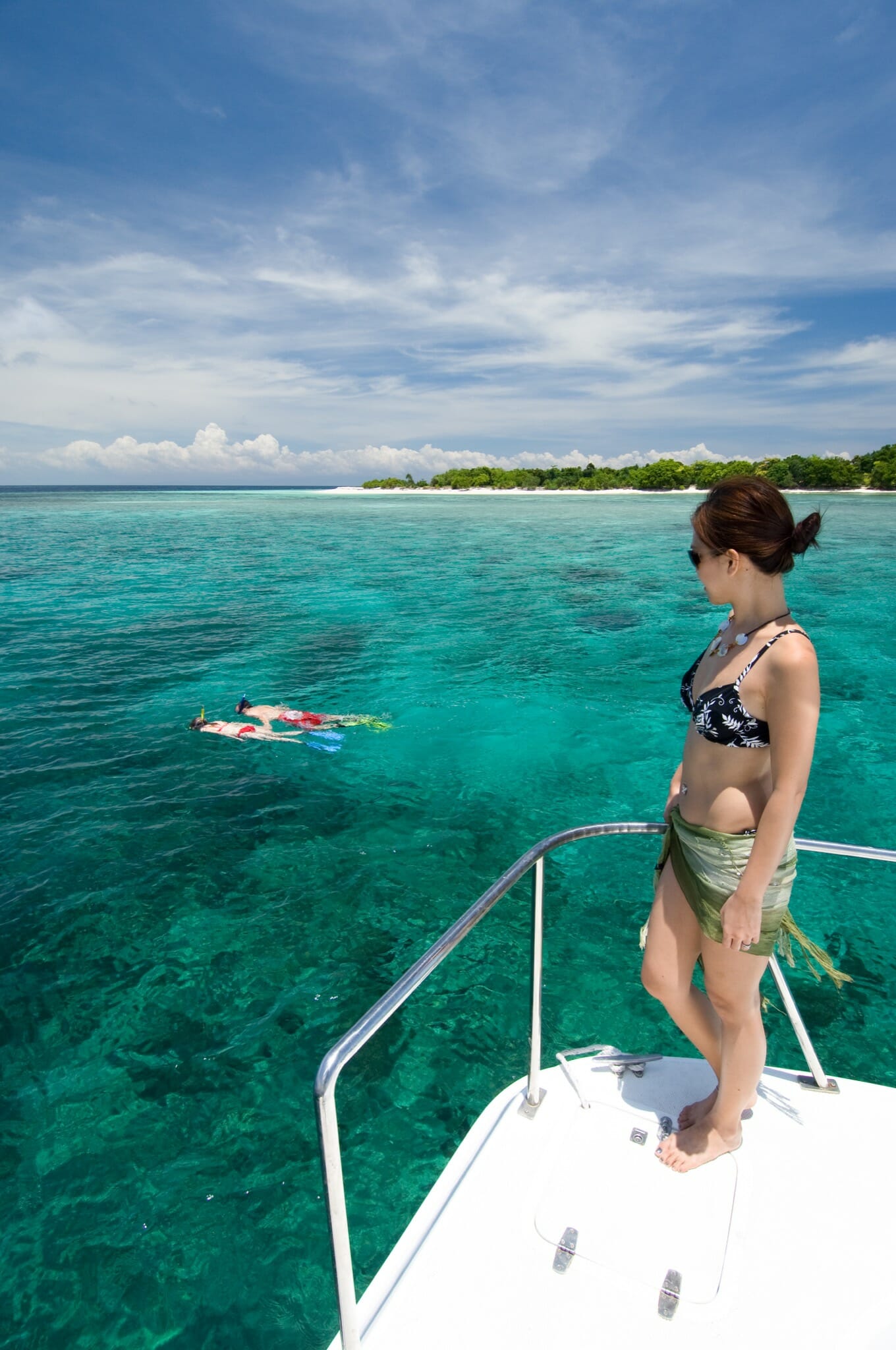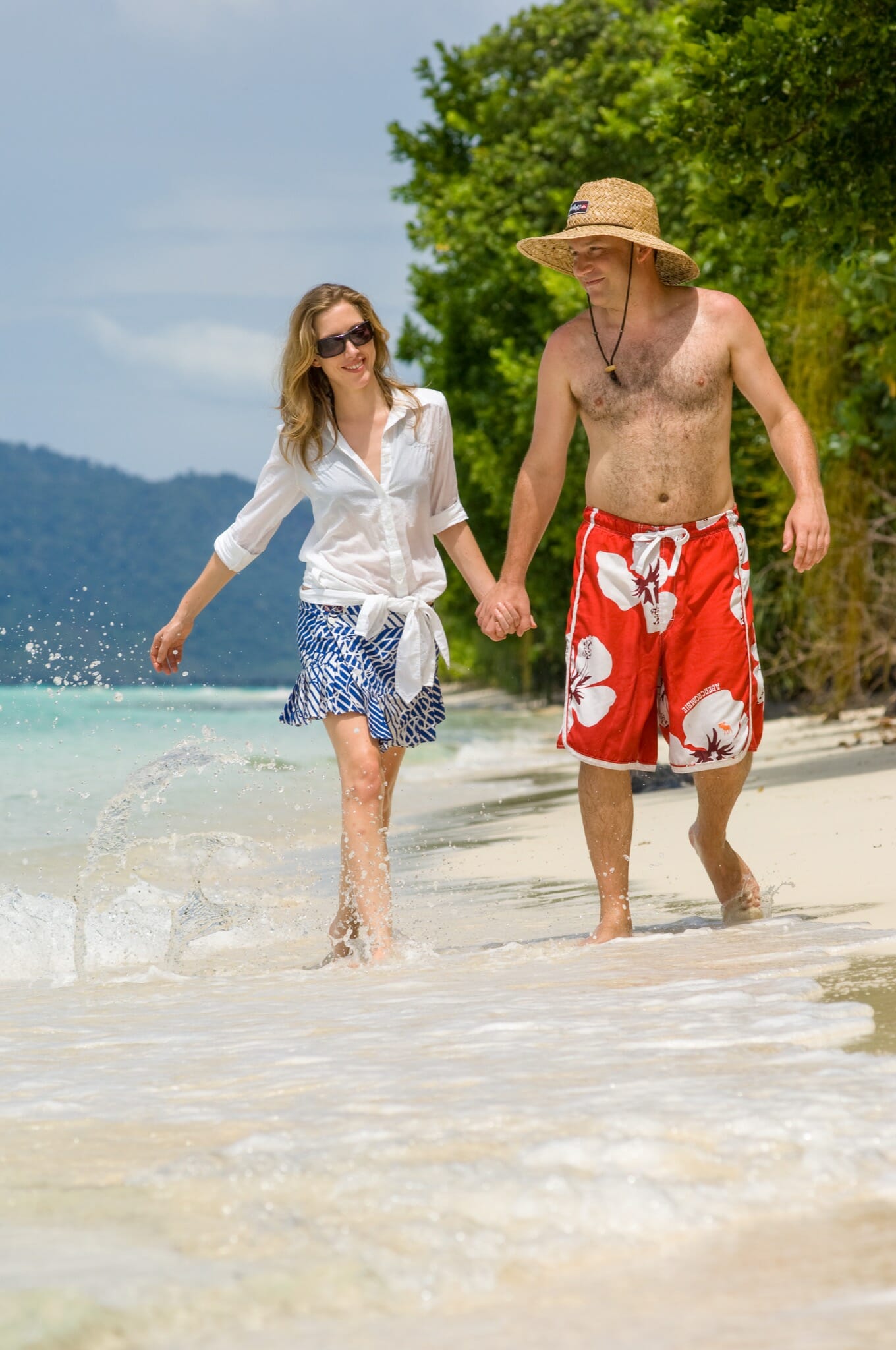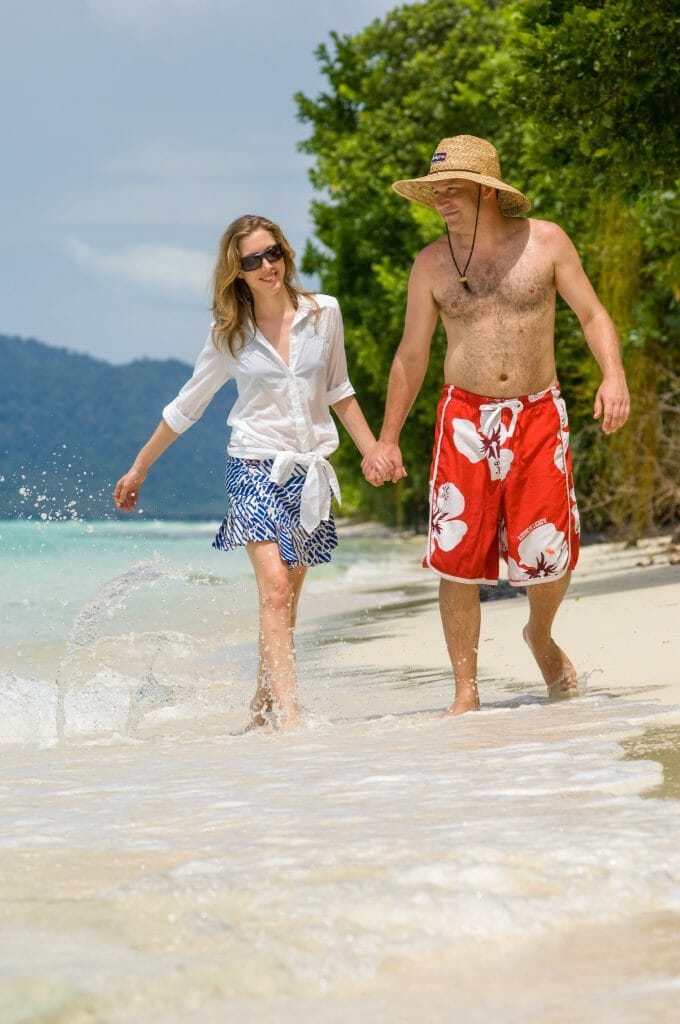 Language
The official language is Bahasa Malayu, but English is widely used. On Pom Pom, besides English we have staffs who speak Italian, French, German, Spanish, Japanese and Mandarin. Besides world-renowned natural beauty, one of the most interesting characteristics of this Country is the balance between the different religions and ethnic groups living in harmony. (Different religions include Islam, Christianity, Buddhism, Taoism, and Hinduism).
Currency
The official currency is the Malaysian ringgit (Rgt) that can be exchanged without difficulties at either Malaysian airports or Malaysian Banks.
Timezone
Malaysia's timezone is GMT +8 / UTC +8