Liveaboard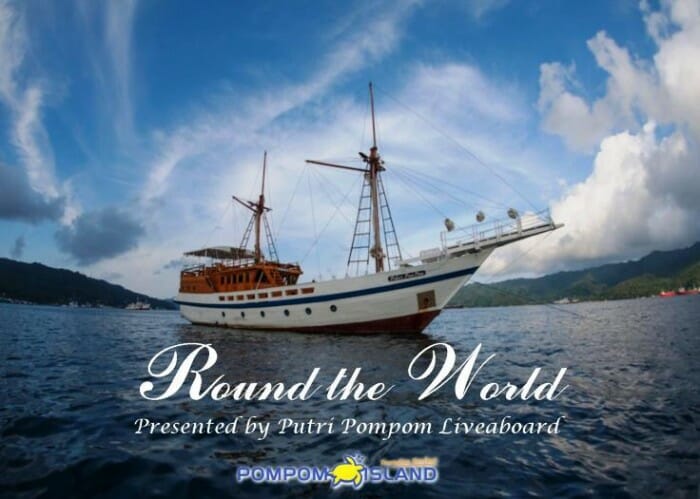 We are proud to announce that Putri Pompom Liveaboard Cruising  is launched at Pom Pom Island.
This is a phinisi wooden boat built in Indonesia which consists of  one deck lounge,two sunbathing decks, and five guest cabins.
This beautiful and cute little liveaboard deserves her name  " Putri Pompom ".
 (Putri means  " Princess " in the Indonesian Language )
The exciting cruise tours have been released,  we welcome you to join us !
 Putri Pompom  邦邦公主号
我们很自豪地宣布,邦邦岛度假中心即将推出Putri Pompom 公主号宿船行程。
这是一艘印度尼西亚船统比尼西木制船,有一层甲板休息室、两间日光浴甲板以及五间舱房。
这艘既美丽又可爱的小宿船正如其名(Putri 是印度尼西亚语,意指 "公主 " )
这个刺激的船宿之旅已经开始接受预订,欢迎你来加入我们!
Round The World
 – Deluxe Cruising trip to neighbouring islands   – 环游海岛。。  豪华航行到周边海岛
 Check the tour report :
Image Video :
We are happy to assist your various adventures !
For the further information, please feel free to contact : @