Pom Pom Island is around 45 minutes by boat from Borneo's coast; it has rich tropical vegetation and is surrounded by white sand and the turquoise waters of the Celebes Sea. It is on this part of the beautiful island that "Pom Pom Island Resort & Spa" finds its home. Pom Pom Island Resort & Spa is a a new and exclusive resort located on Celebes Sea (Latitude 04˚36′ , Longitude 118˚52′). Geographically, Pom Pom Island is among the few rare islands found on the South China Sea.
---
        

INVITATION TO POM POM CHRISTMAS & NEW YEAR PARTY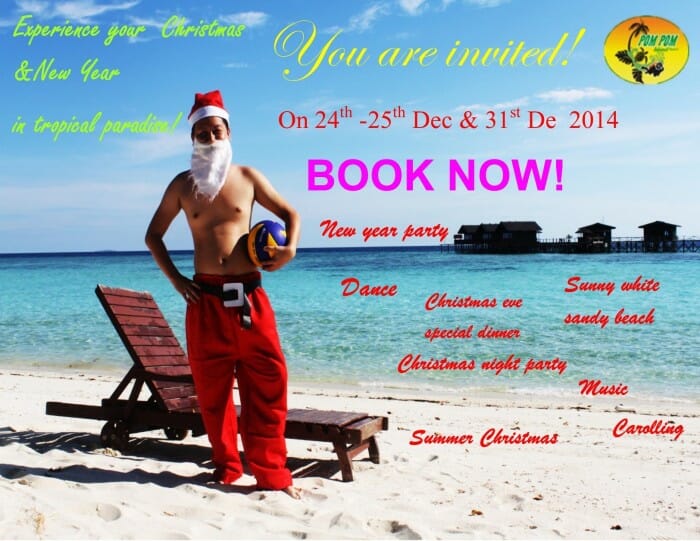 ---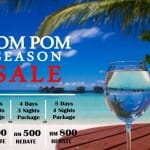 BOOK NOW !!!    LIMITED TIME OFFER
  Booking By  :  now ~ 31 December 2014
  Staying Period :  1 September 2014 ~ 31 March 2015
   3days 2nights package…. RM200 REBATE
   4days 3nights package….RM500 REBATE
   5days4nights package….RM800 REBATE
---
Dear Valued Customer
Here is the updated security information at Pom Pom Island Resort & Spa.
Link to the PDF statement : 
Security information at Pom Pom Island Resort 16 July 2014
Thank you.  The Management